Experienced, Dedicated, Focused
Our team puts you at the center of everything we do.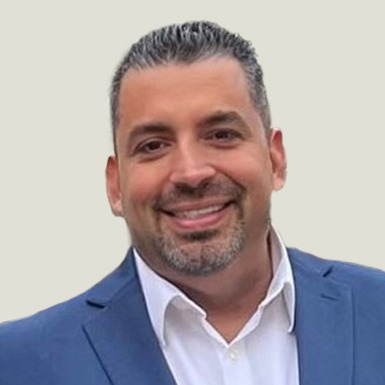 Frank Rossetti
Founder & CEO
Inspired to help school and municipal employees become more knowledgeable and aware of their retirement options, Frank started FDR Financial Group in 2012. He has been helping clients from all walks find financial confidence and retire with dignity ever since.
A financial professional who specializes in crafting retirement plans that offer lifetime income streams to help clients maintain their desired lifestyles during retirement, Frank works with insurance carriers to ensure FDR Financial has access to a wide range of top products that meet clients' unique needs. He also manages and mentors his firm's experienced team of agents and assists in the firm's various day-to-day activities.
Frank attended Nassau College for Business and Finance and holds his Florida 2-15 insurance license. He is also a member of Million Dollar Round Table, an independent association of leading life insurance and financial services professionals.
Frank and his beautiful wife and soulmate, Paula, have been married for nearly three decades. They have three wonderful adult children — Michael, Brittany and Marguerite — and a grandson, Landon. "I have to say, being 'grandpa' is my favorite title," Frank says proudly. "Our grandson is our world."
Longtime residents of Spring Hill, Frank and Paula also have a German shepherd named Ava, a boxer named Bugsy and two Shih Tzus, Chief and Miley.
When he isn't helping clients, Frank enjoys boating, fishing, traveling and, of course, spending time with Landon.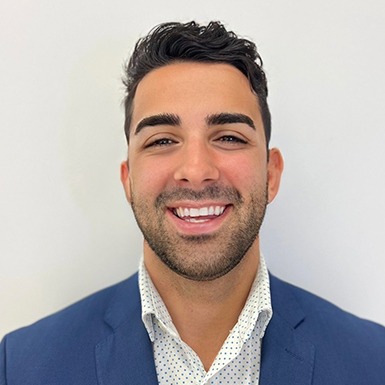 Michael Rossetti, CRPC®
Owner & Investment Adviser Representative
Michael is passionate about creating holistic retirement income plans that address a wide range of needs and dreams. He was inspired to join the business by his father, Frank Rossetti.
As Senior Retirement Advisor, Michael spends his time leading retirement seminars, creating retirement income plans, giving investment advice and training new advisors. He owns FDR Wealth Management, LLC, the sister company for FDR Financial, which manages FDR Financial accounts.
Michael has earned degrees from the College of Financial Planning and Purdue University. He holds his Florida 2-15 insurance license and has passed the Series 65 securities exam. He is a Chartered Retirement Planning Counselor (CRPC®).
Outside of the office, Michael enjoys spending time with his family and four dogs. He has two younger siblings and a nephew who he adores spending time with. He also loves going to the gym, practicing Brazilian jiu jitsu, and jet skiing.
Take the First Step Today
It's never too early — or too late — to take control of your financial future so you can enjoy life on your terms. Get started today by scheduling a meeting or registering for an upcoming event.